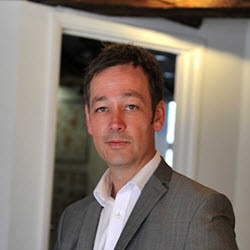 About Me
John Lancaster has been helping people out of pain and preventing injury and pain for over 20 years. He gained an Honours Degree in Osteopathy in 2002 and a Masters Diploma in Sports Injury Massage 5 years earlier.
John is fully registered with the General Osteopathic Council and an active member of The Institute of Osteopathy. This gives patients peace of mind knowing that John has to be assessed every year to meet the Institutes high standard of care.
John's idea on healing is very simple, listen to your patient and give them time to explain what they think about their problem. All the answers are right in front of you, then use your clinical skills and knowledge to heal the injury as quickly and as gently as possible.
Having trained and competed in many martial arts over the last 40 years John prides himself on experiencing 1st hand the type of pain and injury experienced by sports people. He understands the strains and stresses associated with acute, chronic and debilitating injury and the frustration of not being able to do the things you love to do due to pain.
Having visited many osteopaths over the years, John has tailored his treatments and outcomes for his patients from these personal experiences with one end goal always in mind –
Help people get out of pain as quickly and as gently as possible so they can get back to doing the things they love to do"
As your local Osteopath in Ware
we specialise in the effective assessment and
treatment of your injuries and pain.
The Lancaster Osteopathic Clinic,
Sucklings Yard, Church St, Ware, Herts, SG12 9EN